Welcome to Why I Love Wednesdays! For the month of June and July, my blogging friends will pop in to share their book loves! I know you get tired of hearing me gush on and on so let's hear from my fellow gushers :) Why I love which takes place on Wednesdays. Today's proclamation of love concerns our
Favorite Bookish Worlds!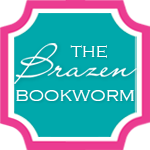 There are plenty of bookish worlds I enjoy reading about – Hogwarts, Avonlea, and Nancy Drew's River Heights come to mind as happy places to be. If I could hop into any fictional setting, though, I'd definitely go for Lieutenant Eve Dallas' New York City of 2058. If you aren't familiar with the In Death series, it's by J.D. Robb (a pseudonym for Nora Roberts) and it's the perfect blend of detective work and romance. Think "Law & Order" with a bit more lovin'. Throughout the 34 books in the series, Robb has created a futuristic setting that's easily recognizable, but with cooler toys and fancier gadgets. Think Autochefs (no need to cook!), off-planet resorts, household droids, and all sorts of fancy ways to adorn yourself and your possessions. It's a world in which you can choose "professional mother" status as your career or go for a virtual beach jog from the comfort of your own home. Beyond that, Eve's personal life is pretty enviable as well. Her amazingly brilliant and handsome husband, Roarke, is a billionaire with an Irish accent, and they live in a fabulous home in Upper Manhattan, complete with an indoor gym and a spa. Yes, there are dark events in Eve's past and her job as a homicide cop can be gruesome, but I return to these books again and again because I'm fascinated by this world and the characters who inhabit it.
~Sarah from
The Brazen Bookworm
Blogging since: March 2011
Primary genre focus: Historical and contemporary romance
There is something about the worlds writers are able to create that resonate with readers. Sure, some are absolutely atrocious (The Hunger Games comes to mind), but there are always those that stand out and beckon the reader in with an enticing fragrance that is irresistable (Harry Potter is the epitome of this, but I've already written about that world). Because of these wonderful worlds that authors somehow conjur up, this week's "Why I Love" is dedicated to the Book World.
A great example of what I consider a loved Book World would have to be The Shire from JRR Tolkien's The Hobbit and The Lord of the Rings trilogy. There is something otherworldly about that place; perhaps because it is, technically, otherworldly. What I love so much about The Shire is the sense of community you feel from the members. They celebrate everything as a community; whether happy or sad. There is such a joyous approach to life in The Shire that it becomes contagious for the reader. We want to basque in that wonderful aura and run among the lush green fields and hills that encompass the surroundings. We want to dance and celebrate at Bilbo's 111th birthday. We want to drink pints and toast to a new year with our neighbors. We also want to partake in elevensies...
Let's all take a field trip to New Zealand and see the Hollywood version of The Shire! I'm game :)
I originally started my first blog in 2007 while I was living overseas as a means to keep everyone back home updated on what I was doing. However, I soon became incredibly neglectful of that and, instead, sent out mass emails. In 2010/11, I really started getting serious about blogging...and had to create a new domain because I couldn't remember my password to the original blog for the life of me :) I've been blogging pretty steadily since then and have focused mainly on book reviews and writing.
I tend to focus the majority of my reading on historical fiction or literary fiction, but I am not opposed to reading anything. Even if I'm not interested at the beginning of a book, I continue reading, hoping that things will get better. I can't bring myself to abandon a book at all...even if it's awful.
I think one of the best quotes that describes my love for books, bookstores, libraries, reading, etc. would have to be Jorge Luis Borges' "I have always imagined that Paradise will be a kind of library". Maybe that's why I love Borges' Labyrinth. It's like that scene in Beauty and the Beast when Belle sees the library for the first time...magical
Which bookish worlds do you love? Feel free to create your own post and link up. Don't want to create an entire post? Tell me your favorites in the comments. Thanks for stopping by for another week of Why I Love Wednesdays!!
If you want to play along, feel free to grab the image (there is a button on the right sidebar now) and link your post in the linky. Here goes.
LINKY INSTRUCTIONS:
When naming your link, please choose the name of your post. Mine would say "Why I Love...Rhett Butler."
Please link directly to your post and not your blog.